An overview of Twitch extensions and some essential ones every gamer should know.
---
From Facebook to Instagram and YouTube, social media platforms are teeming with extensions that improve our viewing experiences and online interactions. And the same goes for Twitch, one of the platforms highly preferred by video gamers. There are nearly 700 Twitch extensions.

Twitch is a live-streaming platform that allows gamers to broadcast their gameplay through screen sharing. There were more than 9.24 million active streamers worldwide on Twitch in December 2020, according to Statista.
We've scoured the web to discover the most buzzed-about Twitch extensions currently and what makes gamers so game to install them.
What are extensions on Twitch?
Twitch extensions are essentially live apps that interact with a gamer's livestream. Twitch introduced them in 2017 with the intent of helping gamers grow their audience and foster community on the platform through making broadcasts interactive and, in some instances, higher quality via panels and overlays.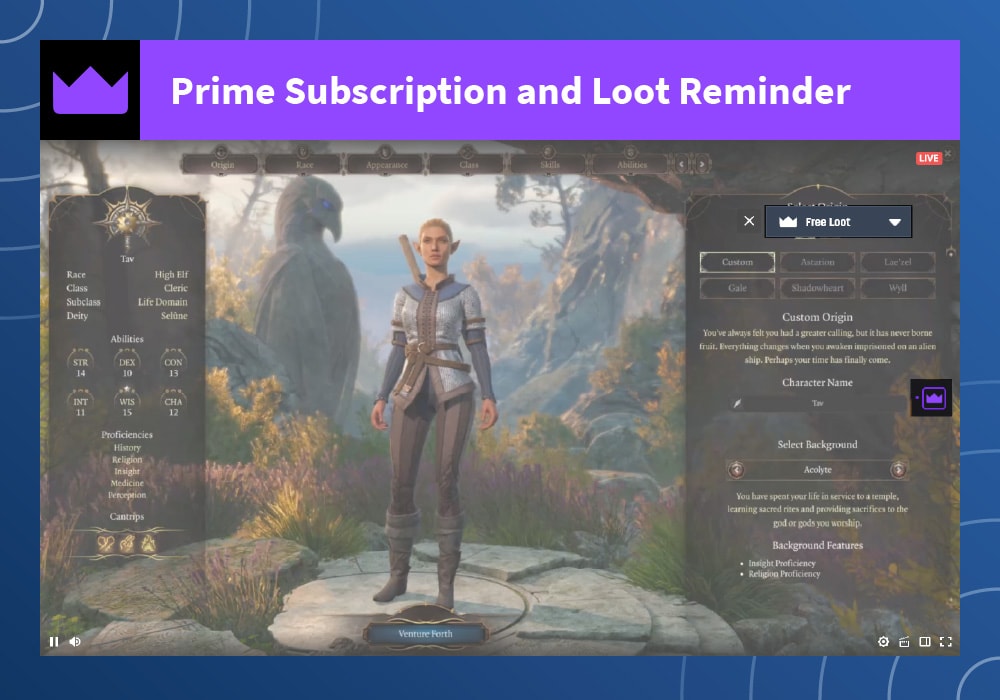 Most are developed by third parties and can be viewed on mobile devices on the Twitch app. All Twitch extensions are downloadable through the Twitch Marketplace.
Types of Twitch extensions
Currently, there are around 700 Twitch extensions you can choose from. Typically, they fall into one of eight categories:
Notable Twitch extensions for Loyalty and Recognition
Twitch Extensions for Loyalty and Recognition are extensions that reward viewers for supporting your gameplay. There are about 45 of these types of extensions to choose from, many of which include features such as leaderboards that showcase your loyalist followers. Some of these types of Twitch extensions also require viewers to use Bits to show their gratitude. Bits are Twitch's form of currency, and 100 Bits equate to about $1 (approximately INR 73).
StreamElements Leaderboards
StreamElements Leaderboards help you keep track of your loyalists viewers through tallying the loudest cheers, messages, and more.
Prime Subscription and Loot Reminder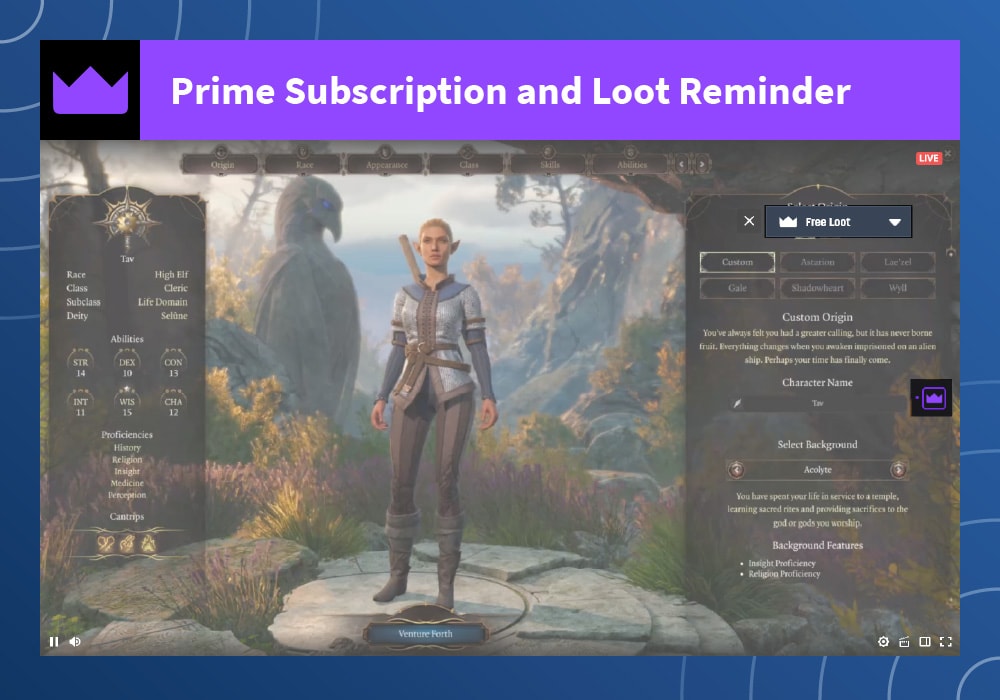 Created by Prime Gaming, Prime Subscription and Loot Reminder reminds viewers of their free Twitch Prime channel subscription.
Leaderboard
Leaderboard highlights your loudest and most loyal cheerers in all-time, weekly, and monthly increments. Created by Muxy, this extension requires a Muxy account to install it.
Streamlabs
The Streamlabs all-in-one tool compiles several features into one, and the developer also has many extensions for loyalty and recognition:
Notable Twitch extensions for Streamer Tools
Twitch extensions categorized as Streamer Tools are extensions meant to improve your steam — for you and your audience. For the gamer, these types of extension can offer affiliate revenue streams and opportunities to sell merchandise. They also might give insight into audience analytics. For audiences, Streamer Tools can provide them with a more personalized viewing experience, for instance, through extensions that show a gamer's social media account and other insights into their lives away from their gamer chair. There are about 120 Twitch extensions categorized as Stream Tools.
Exclusive Content for Subscribers
Exclusive Content for Subscribers is just what it sounds like — a tool to create exclusive content for your channel subscribers, such as members-only videos, images, and posts.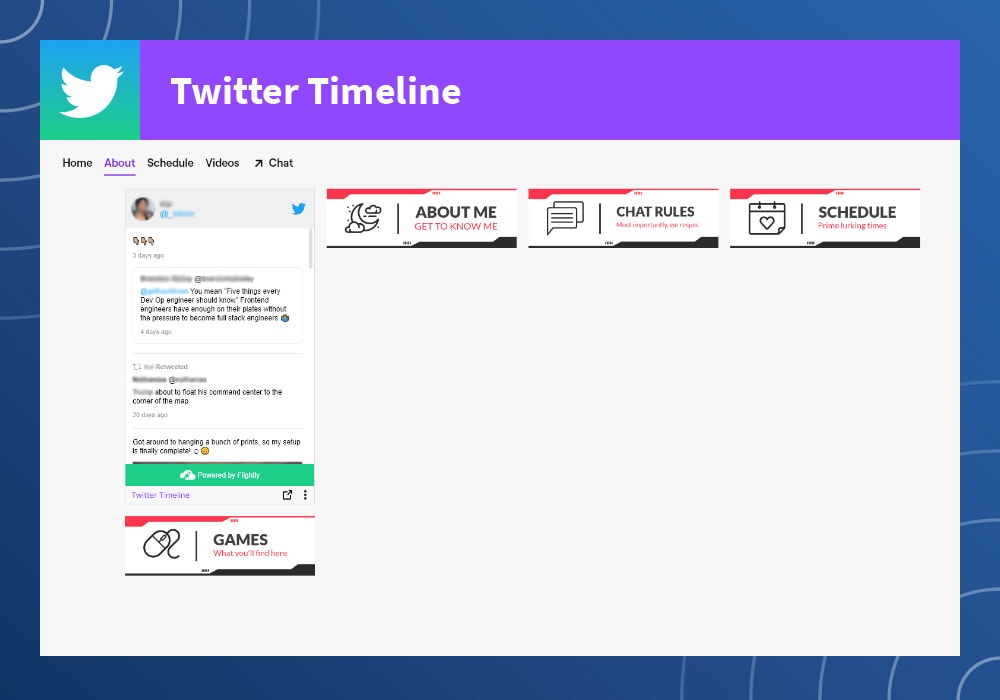 Amazon Blacksmith
Developed by Amazon, Amazon Blacksmith provides an affiliate revenue stream to gamers. It allows you to share your favorite Amazon items and receive a portion of sales, if your viewers purchase one of those items.
Teespring Merch Store
Teespring Merch Store allows you to make sales while streaming and has the option to create and release subscriber-only merch. Bonus: Checkout is integrated in Twitch, so your viewers don't have to navigate away from your page.
Design By Hümans Merch Store
Design By Hümans specializes in creating custom apparel for gamers and influencers alike, and the Design By Hümans Merch Store extension allows viewers to browse and purchase garb right in your stream.
Twitter Timeline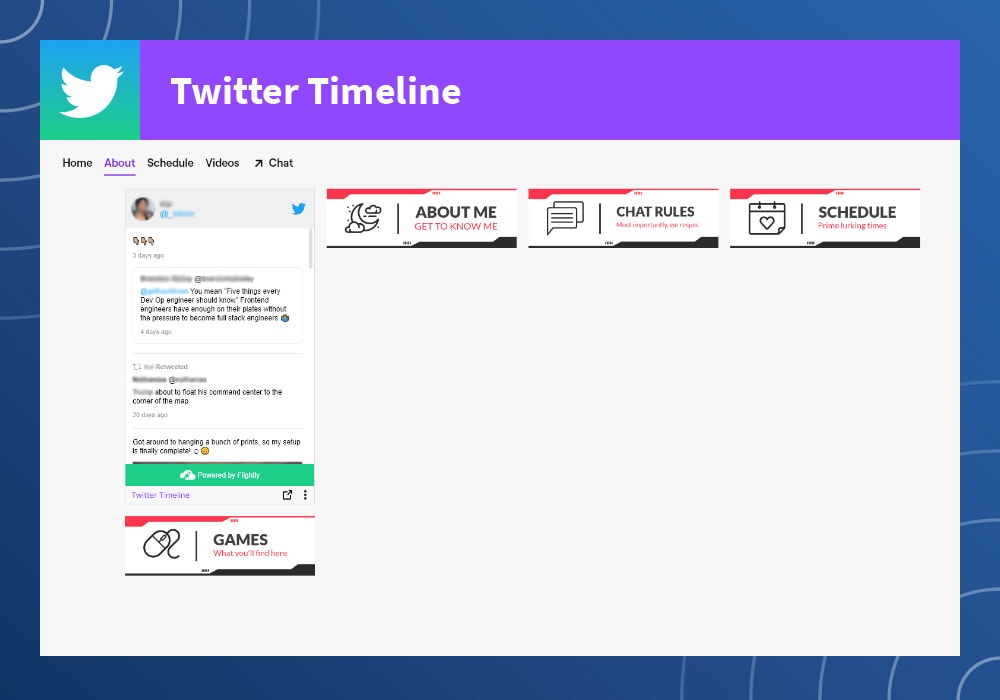 Twitter Timeline shows your latest tweets right in your channel and supports video, images, and GIFs. Consider it another way to let your audience get to know you away from the gamer chair.
Dynamic Follow Buttons
Consider Dynamic Follow Buttons a call to action. It alerts viewers to follow your channel or other channels you endorse.
OWN3D Design Panels
OWN3D Design Panels are free and meant to facelift your channel's design. Think of them like an Instagram filter. Gamers also love them because they can be animated.
Instagram Feed
The Instagram Feed extension is a panel that displays your most recent Instagram posts. Consider installing it if you want to personalize your stream.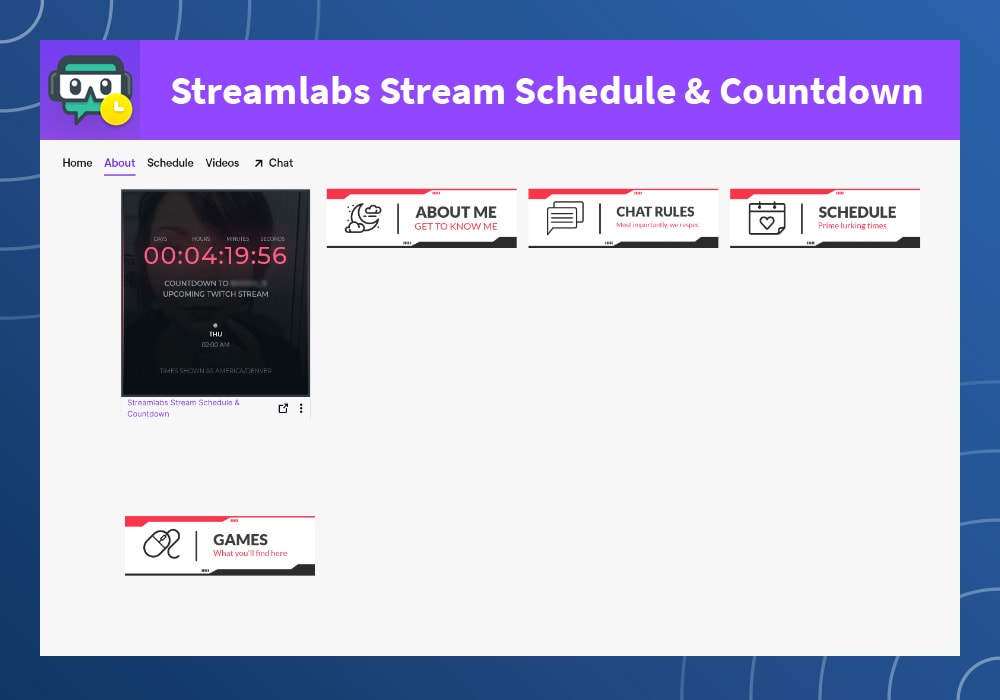 Viewer Geolocation
Viewer Geolocation gives a worldwide view of your audience by tallying the number of viewers from each country currently watching your stream.
My Wishlist
My Wishlist allows you to share your Amazon Wishlist with your audience through your channel.
Notable Twitch extensions for Schedule and Countdowns
Twitch extensions for Schedule and Countdowns are pretty straightforward and meant to help share your streaming schedule. There are 24 of these, and they can come in the form of countdown timers until your next steam and also event calendars to show your schedules far in advance.
Streamlabs Stream Schedule & Countdown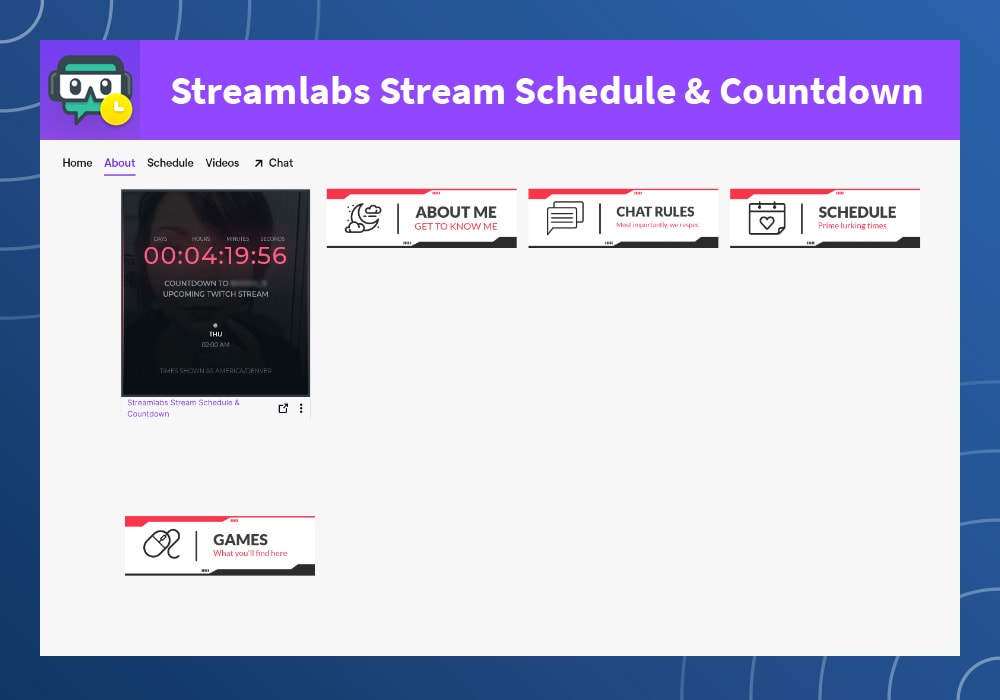 Streamlabs Stream Schedule & Countdown is plain and simple: It's a countdown clock to when you'll be streaming next.
Weekly Schedule
What sets Weekly Schedule apart from other schedule extensions is that it is international and can detect viewers' preferred languages in their browser settings.
Notable Twitch extensions for Viewer Engagement
Twitch extensions for Viewer Engagement are meant to get your audiences involved in your broadcast. There are almost 200 of these types of extensions, many of which require viewers to share Bits to engage with gamers and, in turn, help gamers monetize their stream.
Washington Post News Ticker
Washington Post News Ticker keeps your audience informed about the world news as you stream. The news ticker is also a toggle, so viewers have the option to collapse it.
Sound Alerts
Sound Alerts puts the sound effects in your viewers' hands so you can let your audience literally sound-off on your game play. You choose your own audio clips, and you can charge Bits for viewers to play a sound.
Latest Followers
Latest Followers allows you to recognize new followers and introduce them to your audience in a listing. Plus, it will share how many new followers you gain in a day. Among the features, viewers are also able to celebrate their follow anniversaries with you by exchanging Bits.
LiveExchange: Virtual Goods
LiveExchange: Virtual Goods allows you to create virtual items for your viewers, which can be purchased with Bits. Think of it like a virtual online store, with the added benefit of celebrating viewers who acquire your items on a leaderboard.
LiveGallery: Image Library
LiveGallery Image Library is a photo album on your Twitch channel in which you can post your photos or even allow viewers to upload images and require them to send Bits to do so.
Blerp
Blerp allows gamers to create sound emotes, or voice recordings, which viewers can purchase with Bits to play over your stream.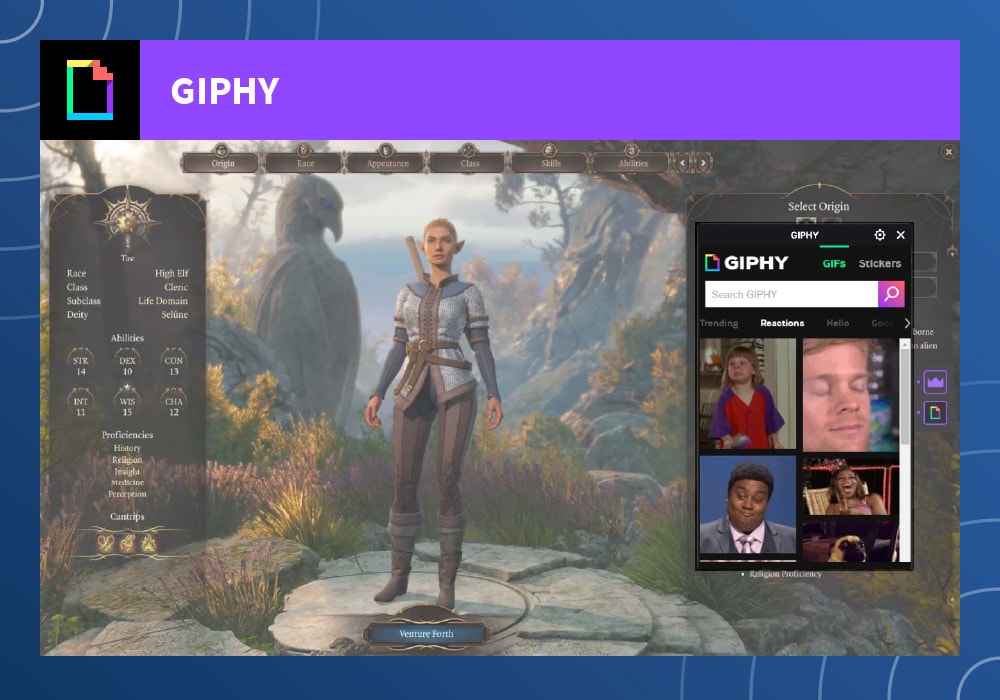 Stream Avatars
Stream Avatars grants your viewers the option to be represented with an avatar and customize their avatar to their taste.
Stream Stickers
Think of Stream Stickers like a pat on the back for your good gaming, but with stickers. This extension allows viewers to slap a sticker right on your livestream.
Emotes Showcase
Emotes Showcase does just that — it showcases emotes, meaning emoticons, available on your channel and it comes with auto-updates, so you're never missing new emotes.
GIPHY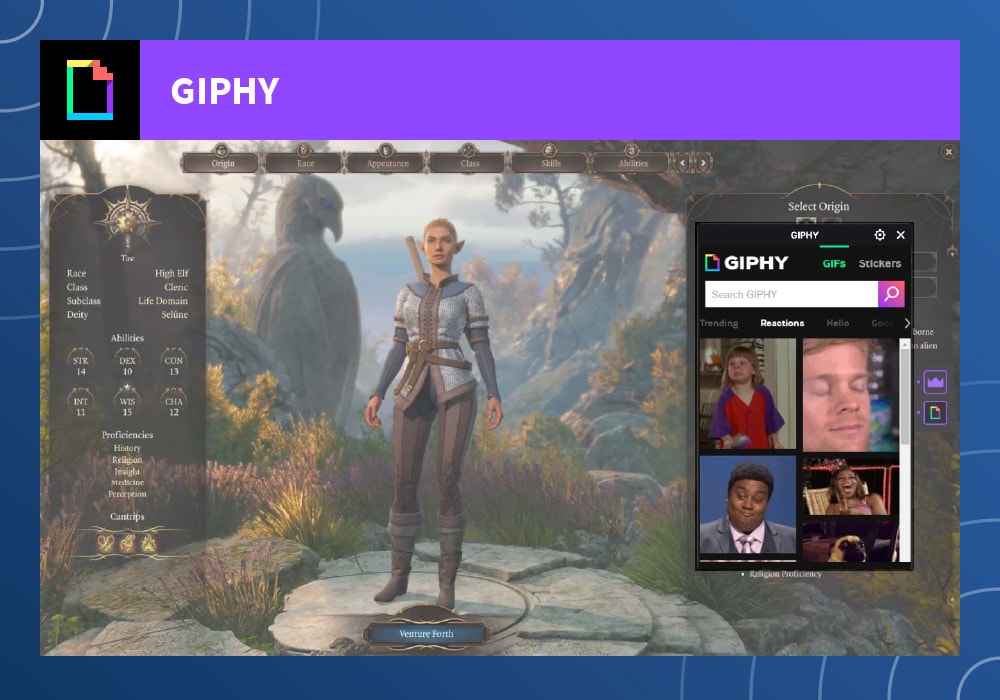 GIPHY gives your audience the option to post GIFs and Stickers to your screen. All of the GIFs are rated PG.
Free Streams Alerts
Free Streams Alerts essentially makes it easier for gamers to watch their audience grow. The extension notifies you whenever someone follows, subscribes, or cheers in your channel.
My Instagram
My Instagram shows the latest photos from your Instagram feed, allowing you to take your channel's personalization a step further.
Top Clip
Top Clip allows gamers to tout their favorite or No. 1 clip on their channels page.
Say It Live
Say It Live is a text-to-speech extension enabled by Bits. Your viewers chat the text and your stream says it. There's also the option to choose different voices.
Featured Channels
Featured Channels lets you show support toward other streamers by featuring them in your channel and giving your viewers the option to follow them.
Extra Life Charity Fundraising
Extra Life Charity Fundraising is an extension that gives back by prompting your audience to donate to Children's Miracle Network hospitals while you stream.
Notable Twitch extensions for Music
Twitch extensions for Music are built to give players a view into your music tastes. Some allow you to take song requests and others allow you to create playlists for audiences. There are around 30 of these extensions, and these are some of the most buzzed about ones.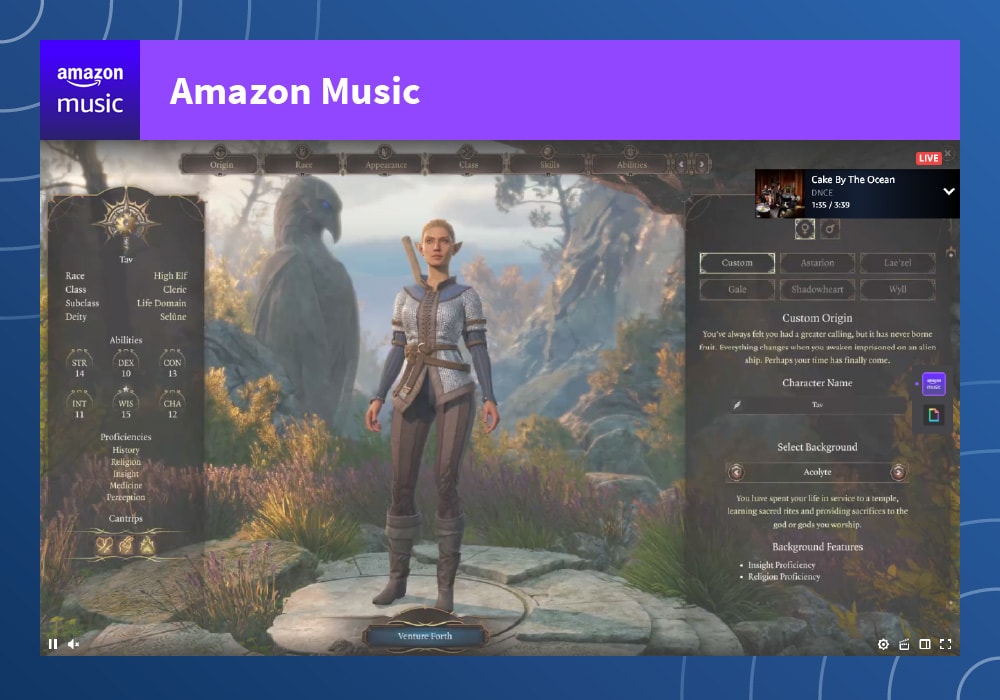 Similar to the Spotify extensions, Amazon Music gives viewers a glimpse into your music tastes and what you're playing during gameplay.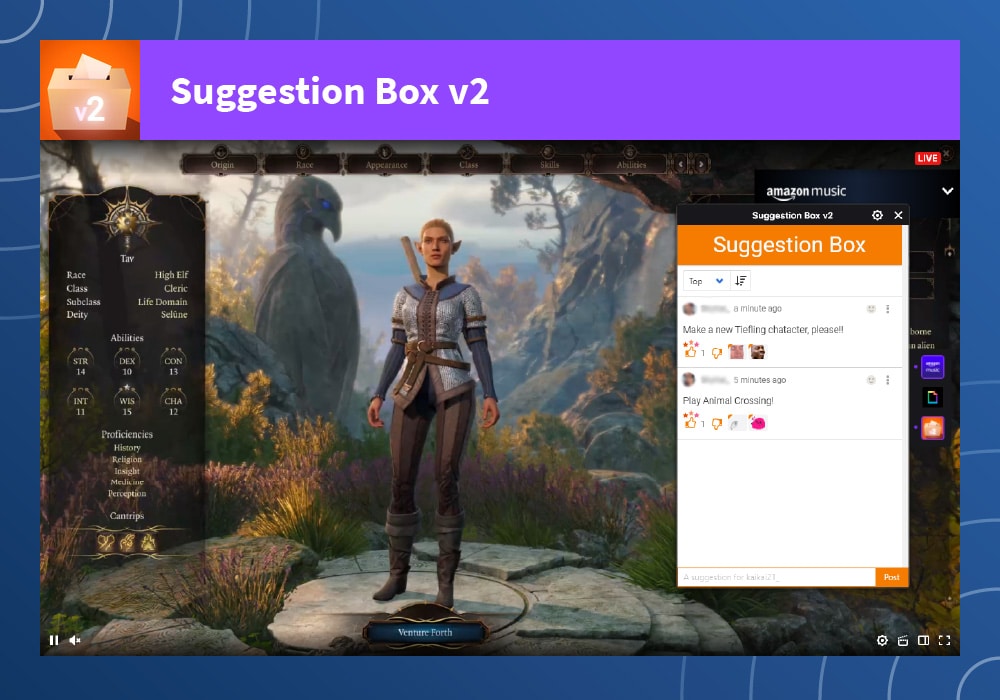 Spotify Now Playing
Spotify Now Playing tells your audience the song you're currently playing — so you don't have to.
Spotify Recently Played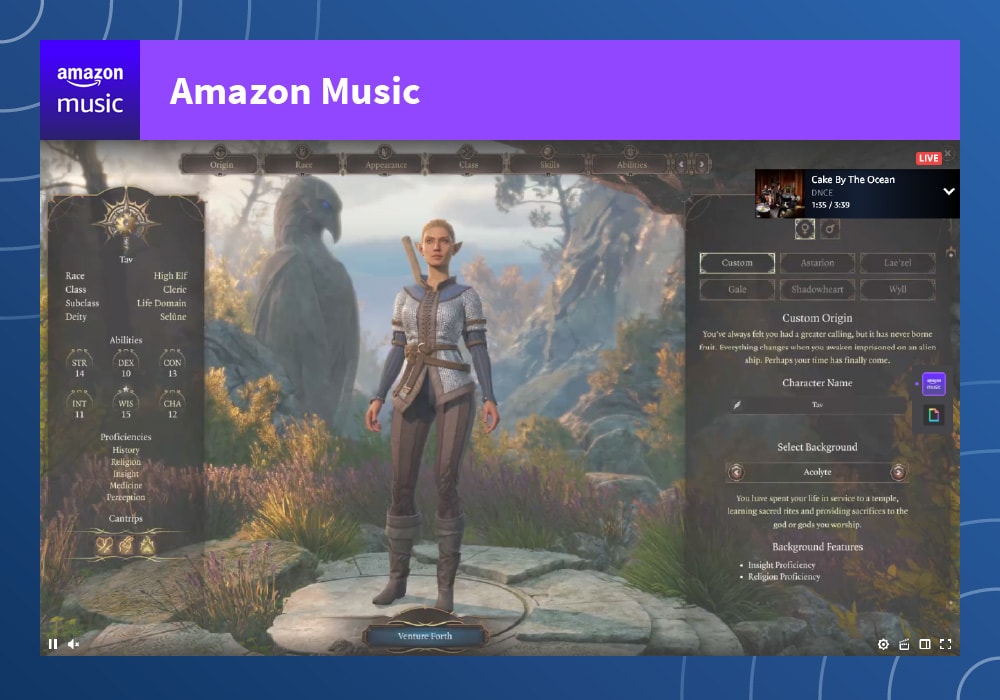 Spotify Recently Played gives viewers a glance into what you're listening to now and previously. You can create a playlist for your audiences to follow later.
Notable Twitch extensions for Polling and Voting
There are around 55 Twitch extensions for Polling and Voting, and their intent is basically the same — to field feedback from your audience. These types of extensions allow viewers to vote or give input on things like streaming improvements and also how you should proceed in gameplay.

Pick My Battles!
Pick My Battles! is a voting system that allows viewers to engage in your stream. It currently supports a limited number of games, including Valorant, Dead by Daylight, Apex Legends, Super Smash Bros. Ultimate, League of Legends, F1 2020, Rainbow Six Siege, Overwatch, and Dota 2.
Twitch Picks
Twitch Picks is Amazon Game Studio's voting and polling extension. It also allows you to issue polls and quizzes to viewers in customized designs.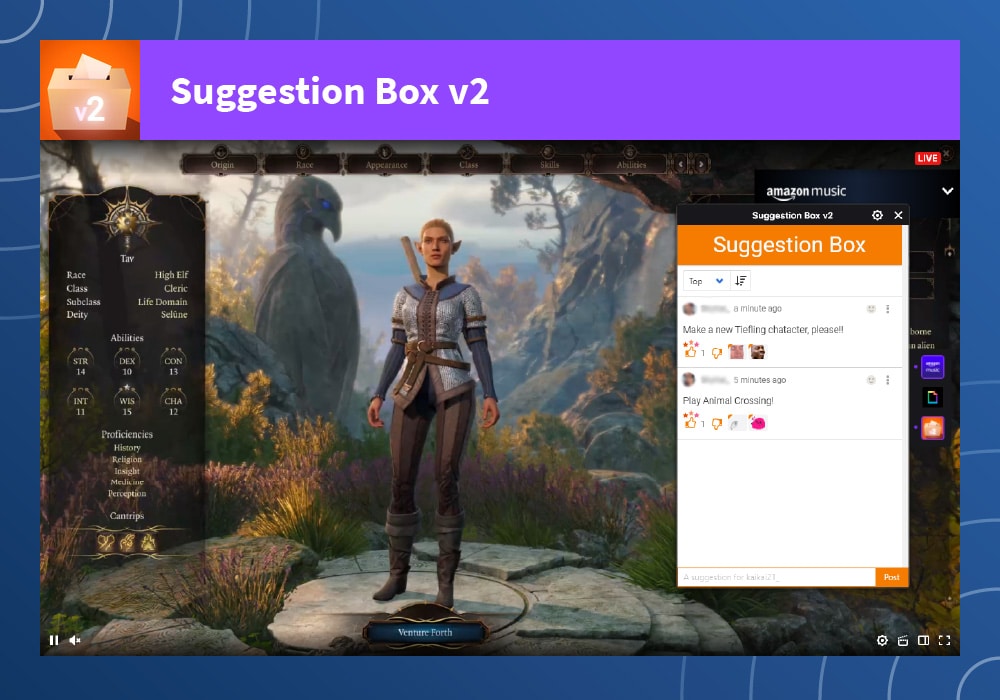 Suggestion Box v2 is just that — a suggestion box for your viewers — and it helps solicit feedback on how to improve your stream, beyond just your Twitch chat.
Notable Twitch extensions that are Games in Extensions
Twitch extensions that are Games in Extensions are just that — standalone games in an extension. And they're meant to help retain viewers by giving them mini games to play during your broadcast. There are around 50 of these types of extensions
StreamLegends
StreamLegends allows your viewers to build a town within your channel as you play.
Bithead Arcade
Bithead Arcade allows you to double down on the entertainment by giving viewers old-school arcade-style games to play as you stream. To note: The extensions require Bits for viewers to play.
Quiz Kit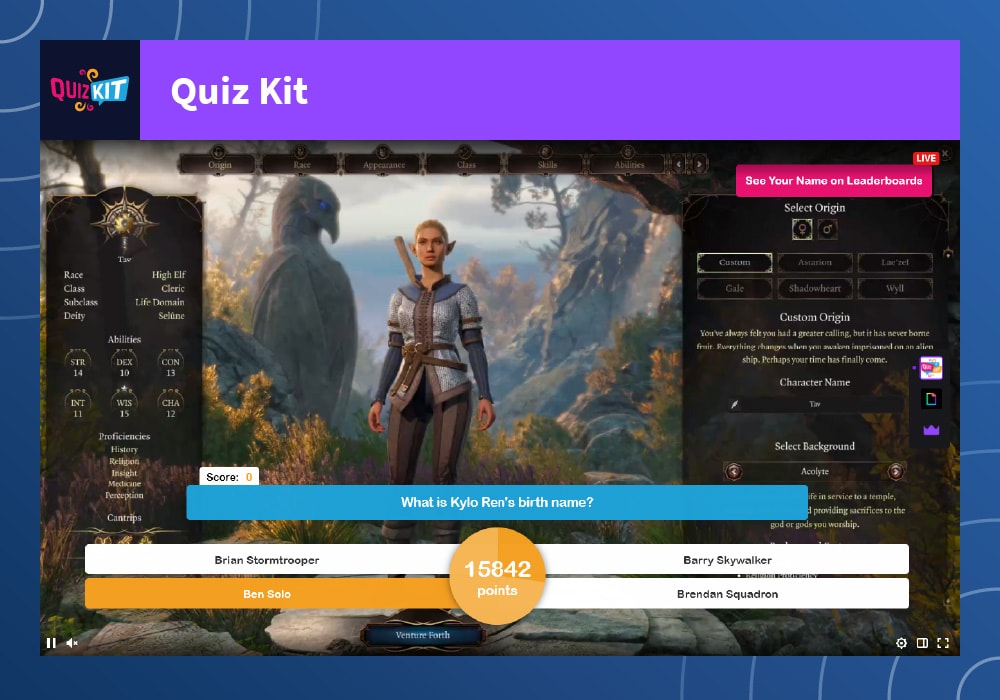 Quiz Kit comprises ready-made quizzes that are released weekly and the option to create your own. It's all in the name of interacting with your audience while you're gaming.
Twitch Arcade
Created by Amazon Game Studios, Twitch Arcade hosts an evolving allotment of games and activities to engage your viewers while watching you stream — or while you're away.
Stream Minigames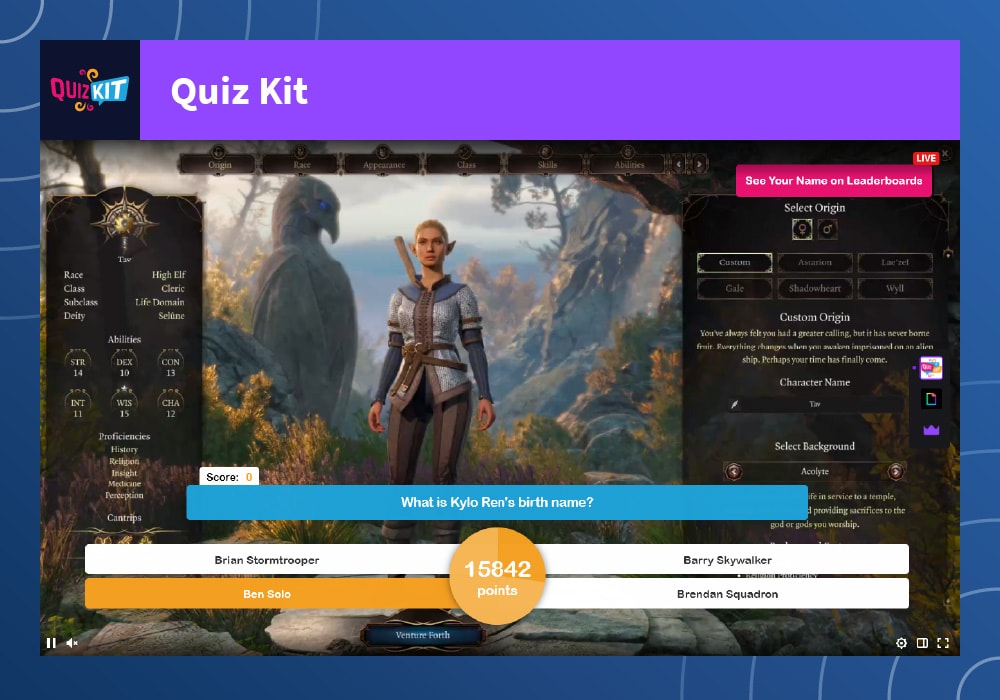 Stream Minigames allows for multiple players and the mini game appears at the top of your stream.
Notable Twitch extensions for Games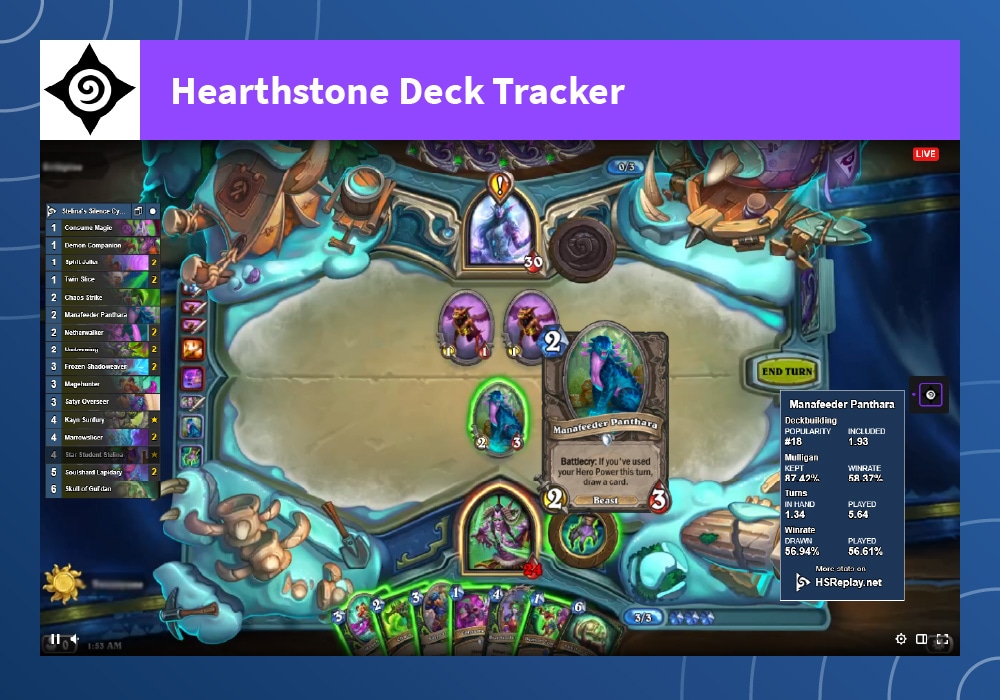 Twitch Extensions for Games are built to work with specific games and can include features like close-ups of a characters' gear and additional statistics. There's nearly 200 of these types of extensions total, which means there's a safe chance an extension exists for your favorite game. To name a few:
The video gaming industry is in its heyday and, in turn, so is the development of video games, consoles, and livestream platforms, plus the extensions that come with them.
Understanding these extensions isn't only useful for leveling up your gameplay — or as a parent of a gamer, your child's — but also for protecting your privacy and reputation online. Go forth, and game on.
Editorial note: Our articles provide educational information for you. Our offerings may not cover or protect against every type of crime, fraud, or threat we write about. Our goal is to increase awareness about Cyber Safety. Please review complete Terms during enrollment or setup. Remember that no one can prevent all identity theft or cybercrime, and that LifeLock does not monitor all transactions at all businesses. The Norton and LifeLock brands are part of Gen Digital Inc. 
---